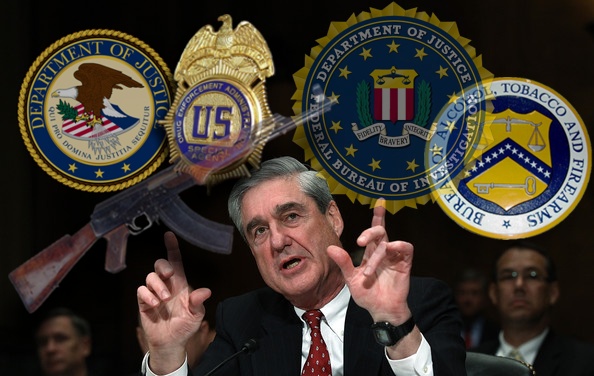 One of the best ways to increase profits and provide security for an illegal conspiracy is to work out a deal with the FBI, and become an untouchable. Like  Whitey Bulger! Or the Mexican suspects of the bloody Fast and Furious gun running team! Or Arizona politicians!
All you have to do, is make a deal that the local FBI can't refuse, like say cooperating with both drug distribution and money laundering, while drawing an honest salary from the FBI. They will allow you to profit, and continue your enterprise. You need to be willing to deal enough weed to make a federal case. And then you can target your enemies and competitors while preserving your market share.
In exchange, you will be allowed to operate with a sanction worth as much as James Bond's OO7 'license to kill'.
This cooperation with the FBI is perpetual, as is the drug war that proliferates from the profits and police work that weave into snitches and their government handlers. With enough coaching, you can become a National Security Asset, and you will be an Untouchable!
Mexican cartel suspects targeted in the troubled gun-trafficking probe known as Operation Fast and Furious were actually working as FBI informants at the time, according to a congressional memo that describes the case's mission as a "failure."
…

The memorandum from staffers with the House Committee on Oversight and Government Reform says the FBI and Drug Enforcement Administration were investigating a drug-trafficking organization and had identified cartel associates a year before the ATF even learned who they were. At some point before the ATF's Fast and Furious investigation progressed — congressional investigators don't know when — the cartel members became FBI informants.
"These were the 'big fish,'" says the memo, written on behalf of Rep. Darrell Issa, R-Calif., and Sen. Charles Grassley, R-Iowa. "DEA and the Federal Bureau of Investigation (FBI) had jointly opened a separate investigation targeting these two cartel associates….Yet, ATF spent the next year engaging in the reckless tactics of Fast and Furious in attempting to identify them."
According to Issa and Grassley, the cartel suspects, whose names were not released, were regarded by FBI as "national-security assets." One pleaded guilty to a minor offense. The other was not charged. "Both became FBI informants and are now considered unindictable," the memo says. "This means that the entire goal of Fast and Furious — to target these two individuals and bring them to justice — was a failure."
…
In an emailed statement, Rep. Elijah Cummings of Maryland, ranking Democrat on the Oversight committee, disputed GOP conclusions and stressed that Issa "has repeatedly made unsubstantiated allegations against law- enforcement agencies" while investigating Fast and Furious. Cummings agreed that the ATF was hampered by communication breakdowns, but he rejected implications that other agencies had similar failures.
Fast and Furious was launched by the ATF in November 2009. At the same time, the memo says, FBI and DEA agents who were conducting a narcotics investigation identified a suspected ringleader of the gun-trafficking organization, Manuel Celis-Acosta. According to federal records, DEA supervisors shared their discovery with ATF agents, but the suspect was not arrested until a year later, when guns from Fast and Furious were linked to the murder of U.S. Border Patrol Agent Brian Terry.
At that point, the memo says, Celis-Acosta gave names of his Sinaloa cartel associates to ATF agents, who learned that they already were working for the FBI. The associates are not identified in the congressional memo.
The overlap reflects the spiderweb nature of trafficking organizations in Arizona and the labyrinth of law-enforcement agencies pursuing them.
Celis-Acosta was indicted by a federal grand jury in January 2011 with 19 other suspects on charges related to firearms and marijuana trafficking, conspiracy and money laundering. He is awaiting trial in U.S. District Court.
We now know that the ATF helped proliferate guns, the DEA helped launder cartel money, the FBI protected cartel operatives, while the drug war got worse in Mexico. Coincidence? Or great law enforcement and intelligence?