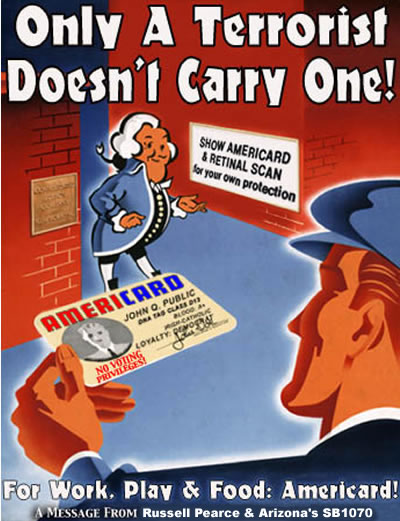 Arizona Senate Bill 1070 survived its latest legal challenge, and will now become law.
Arizona  Governor Jan Brewer is relieved that making Arizonans prove their citizenship is now a part of our culture and laws. In a statement, Governor Brewer cheers the new order:
"After more than two years of legal challenges, it is time that Section 2B of SB 1070 take effect… Given today's ruling, along with the federal court's suggestion that it intends in the very near future to formally lift the existing injunction, it is clear the day of implementation is fast approaching."
It is clear that the day of having to carry your ID when you take a walk around your neighborhood is the New Normal for patriotic, Arizona citizens. Arizona's politicians are a Class Act, and this is definitely Class Warfare for people who look less white than their neighbors.
Visit NBCNews.com for breaking news, world news, and news about the economy