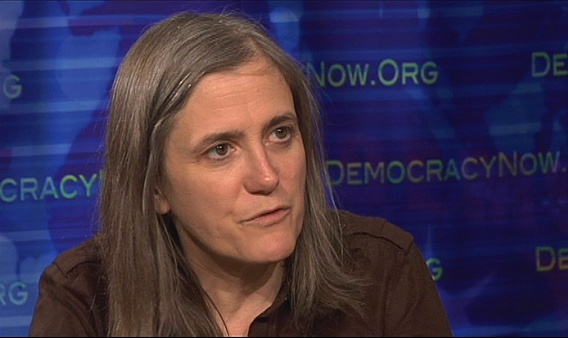 Amy Goodman, of Democracy Now, is coming to Bisbee on October 12th to speak at the Bisbee Royale Theater. The Silenced Majority Tour is part of Amy's growing media networking, and a vital source of independent news and commentary.
The Silenced Majority Tour
with Amy Goodman and Denis Moynihan
 Friday, October 12th, 7 PM (with VIP reception at 6 PM)
The Bisbee Royale Theater (94 Main Street, Old Bisbee)
General Admission tickets ($10), 230 tickets available
VIP tickets ($50), 25 tickets available – includes general admission and autographed book
KBRP Membership  (varying amounts)
 Sponsorship Opportunities ($250)
The book: "The Silenced Majority" ($16)
Tickets will be available beginning Saturday, September 21 at High Desert Market (7 AM – 7 PM Daily), and Bisbee Office Supply (8:30 AM – 5:30 PM Monday – Friday)   . 
Ryan J. Bruce, Station Director 
KBRP Community Radio – 96.1 FM 
43 Howell Ave. / P.O. Box 1501 
Bisbee, AZ 85603 
Phone: 520-227-6547 / 520-432-1400 
Email: ryanjbruce@yahoo.com / ryan@kbrp.org