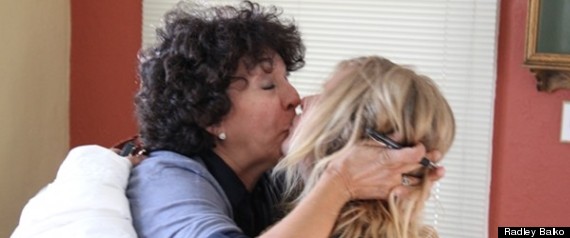 Radley Balko, of the Huffington Post, writes about Bisbee and the current Civil Union ordinance passed by the Bisbee Council last March. Bisbee Mayor Adrianna Zavala Badal has led the Bisbee City Council into the forefront of Arizona civil rights, with the controversial ordinance. Mr. Balko writes:
UPDATE: 11:16 a.m. — Arizona Attorney General Tom Horne and attorneys for Bisbee have agreed to wording in a new civil union ordinance. Horne has withdrawn his lawsuit, and the Bisbee city council will vote on the new language sometime this summer. The new law doesn't go quite as far as the original, but could be a blueprint for other Arizona municipalities to follow should they wish to show support for same-sex unions without provoking a lawsuit from the state government….
…When the civil union ordinance passed earlier this month, it made national news, and Badal quickly began to hear from other towns around Arizona — Jerome, Guadalupe, Tempe, Sedona, and Star Valley — that wanted to pass something similar. I had no idea so many other communities would react the way they did, the mayor says. They wanted to know what they could do — if they could use our ordinance as a template.
But there was also some resistance. Within 12 hours of the ordinance passing, Arizona Attorney General Tom Horne raised concerns that Bisbee had usurped some of the state's powers, and possibly violated a constitutional amendment passed in 2008 that defined marriage as "only a union of one man and one woman. Horne threatened to sue to have the new policy overturned.
Badal also encountered resistance from unexpected places. I've lived in Bisbee all my life, she says. And some people I've known for 40 or 50 years, they just became so hateful. Hate directed at gays and lesbians, and directed at me for doing this. I understand the religious objection to gay marriage. I do. But I just didn't expect so much anger and hate to come from this.
Badal, the city attorney, and the city council are now rewriting the ordinance, not to revoke or soften any of the legal rights the town intends to grant, but to make sure there's no possibility the ordinance could be struck down in court for overreaching. I don't mind getting sued. I think this is a conversation we need to have. It's about dignity. It's one of the last major civil rights battles. And we've received lots of offers for free legal aid if that happens," Badal says. "But we want to be sure that we're not sued over language in the bill that we didn't intend. We don't want to fight and lose — to waste time and money — because of the wrong language. If we're going to get sued, we just want to be sure it's for the right reasons.
Read the rest of the story on Huffington Post.