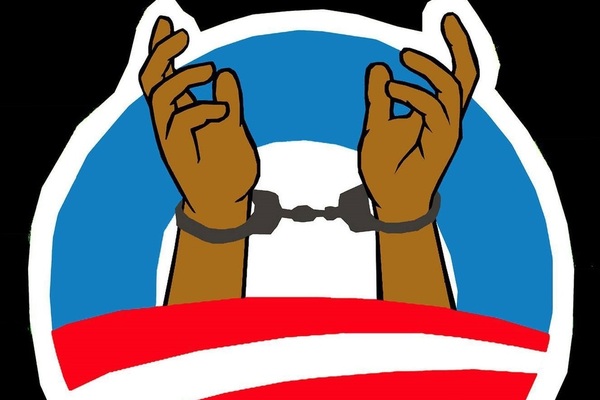 From Democracy Now:
As the number of deportations under President Obama approaches 2 million people and immigration reform lags under Republican obstruction, undocumented immigrants are fighting back through acts of civil disobedience.
Hundreds have gathered at the U.S.-Mexico border this week to support a group of undocumented youths and families seeking re-entry into the United States. Much further north, in Tacoma, Washington, a hunger strike at the Northwest Detention Center that started with as many as 750 participants has entered its sixth day. The privately owned facility used by Immigration and Customs Enforcement is owned by the Geo Group.
The hunger strikers say they are protesting record deportations and prison conditions that pay them as little as $1 a day. We are joined from Seattle by Maru Mora Villalpando, an undocumented immigrant and activist with the group Latino Advocacy.
Please donate to Democracy Now, and other viewer supported, independent news.