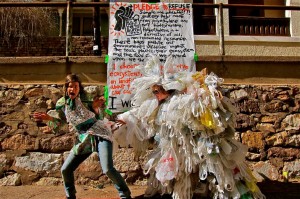 By unanimous decision, the Bisbee City Council on Tuesday became the first city in the state of Arizona to ban single use shopping bags. The ban will be voluntary, before being reviewed by the City Manager. Five cent fees for the use of disposable fees may soon be charged in the larger retail stores, followed by smaller stores later.
More at KGUN and the Sierra Vista Herald.
Check out Bisbee Bags for the  People.