David Morgan, of the Cochise County Record, has obtained and published photos, and reports from the Coconino County Sheriff's Office, regarding the details of Cochise County Sheriff Larry Dever's death last month while driving his truck.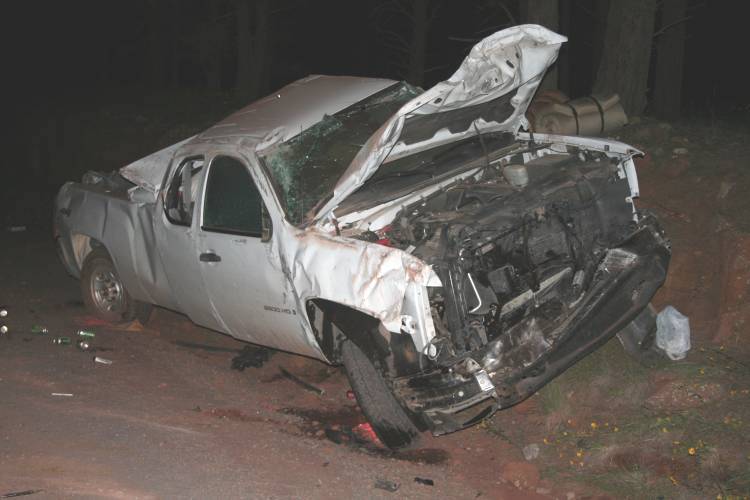 David obtained everything available regarding the death of Sheriff Dever, and has withheld autopsy photos, while releasing the written reports and some accident area photos.
In the matter of the death of Larry Albert Dever (Sheriff of Cochise County, AZ at the time of his death) in a single-vehicle accident in the Kaibab National Forest southwest of Flagstaff, AZ. The Coconino County Sheriff's Office did the accident investigation with assistance of experts from the Maricopa County Sheriff's Office. The autopsy was performed by the Coconino County Medical Examiner.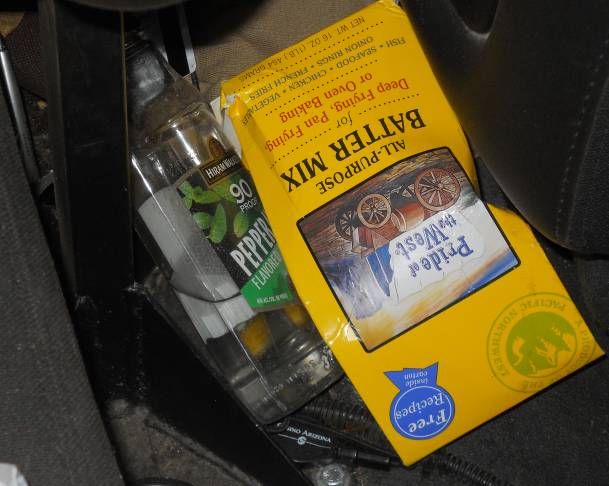 The bottle of Hiram Walker 90 Proof Peppermint Schnapps, if drunk rapidly, would be consistent with the blood-alcohol content of .291 found in Mr. Dever's blood. For people who weigh less than the Sheriff, this amount of alcohol is sufficient to cause an overdose, followed by death.
For a person with Mr. Dever's weight, this much alcohol will lead to loss of consciousness, and fatalities if driving.
No one knows a person's motives, or state of mind, except the person who inhabits those thoughts.
The facts will never illuminate the last thoughts and decisions of Larry Dever, and trying to find a story beyond the facts of this tragedy will only lead to morbid speculations, without any more proofs than that contained in Mr. Dever's truck.
If you do not believe the evidence, I recommend drinking over half a bottle of Schnapps in a few quick gulps, and see if you live to tell your tale.