Top agents of the Bureau of Alcohol, Tobacco, Firearms and Explosiveshave been replaced in Phoenix, following the 'Fast and Furious' and 'Operation Gunrunner' capers that helped armed Mexican drug gangs. CBS News reporter Cheryl Attkisson continues to report on the "Fast and Furious" ATF operation, also known as Operation Gunrunner.
CBS News has learned that virtually all the top ATF managers in Phoenix involved in the controversial "Fast and Furious" operation have been reassigned and replaced. The shake-up comes in the wake of the gunwalking scandal in which ATF allegedly allowed more than 2500 weapons to hit the streets or "walk."
Special Agent in Charge (SAC) Bill Newell has been replaced by the former Detroit SAC Tom Brandon. Newell was reassigned to ATF headquarters in Washington D.C. shortly after CBS News interviewed an ATF agent-turned-whistleblower about the alleged gunwalking.
Two new Assistant Special Agents in Charge (ASACs) have also moved into the ATF Phoenix office: Joe Anarumo of Miami and Tom Atteberry of Kansas City. Sources say they replace the ASACs who oversaw Fast and Furious in Phoenix: George Gillett, who's being reassigned to Washington D.C. headquarters; and Jim Needles, who's been tasked to the Phoenix U.S. Attorney's office.
"This is unprecedented and welcome," says one insider, who describes the new Phoenix management as "the A-Team" and "respected."
Gunrunning scandal uncovered at the ATF
Another move involves Agent David Voth, who directly supervised the Phoenix ATF "Group VII," that executed Fast and Furious. Sources say he's also been assigned to the U.S. Attorney's office along with Agent Hope McAllister. Sources say McAllister was the agent in charge of Fast and Furious. Replacing Voth as head of Group VII is Steve Barborini from Miami.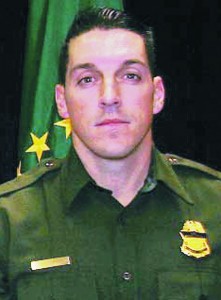 None of the managers who've been moved have had any disciplinary action announced against them. The fact of their transfers does not in itself suggest any wrongdoing. There are at least two investigations underway looking into how and why ATF allegedly let assault rifles and other weapons "walk." Sources say at the time, agents believed the guns would likely end up in the hands of Mexican drug cartels. One of the allegedly walked guns was used at the murder scene of Border Patrol Agent Brian Terry. Officials are also looking into a possible link to the murder of Customs Agent Jaime Zapata.
Earlier, CBS News found that:
Documents show the inevitable result: The guns that ATF let go began showing up at crime scenes in Mexico. And as ATF stood by watching thousands of weapons hit the streets… the Fast and Furious group supervisor noted the escalating Mexican violence.
One e-mail noted, "958 killed in March 2010 … most violent month since 2005." The same e-mail notes: "Our subjects purchased 359 firearms during March alone," including "numerous Barrett .50 caliber rifles."
Dodson feels that ATF was partly to blame for the escalating violence in Mexico and on the border. "I even asked them if they could see the correlation between the two," he said. "The more our guys buy, the more violence we're having down there."
Senior agents including Dodson told CBS News they confronted their supervisors over and over.
Their answer, according to Dodson, was, "If you're going to make an omelette, you've got to break some eggs."
There was so much opposition to the gun walking, that an ATF supervisor issued an e-mail noting a "schism" among the agents. "Whether you care or not people of rank and authority at HQ are paying close attention to this case…we are doing what they envisioned…. If you don't think this is fun you're in the wrong line of work… Maybe the Maricopa County jail is hiring detention officers and you can get $30,000 … to serve lunch to inmates…"
"We just knew it wasn't going to end well. There's just no way it could," Dodson said.
On Dec. 14, 2010, Border Patrol Agent Brian Terry was gunned down. Dodson got the bad news from a colleague.
According to Dodson, "They said, 'Did you hear about the border patrol agent?' And I said, 'Yeah.' And they said 'Well it was one of the Fast and Furious guns.' There's not really much you can say after that."
Two assault rifles ATF had let go nearly a year before were found at Terry's murder.
Dodson said, "I felt guilty. I mean it's crushing. I don't know how to explain it."…