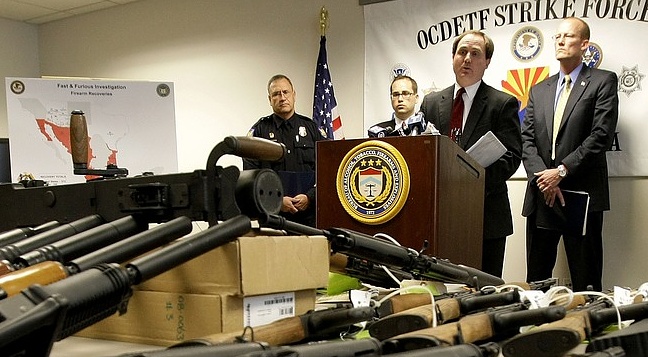 Former US Attorney for Arizona, Dennis Burke, blames Senator Charles Grassley's (R-Iowa) staff for creating falsehoods, calling them the willing stooges of the gun lobby that distracted the public away from the successes of the Bureau of Alcohol, Tobacco and Firearms programs.
"I am so personally outraged by Senator Grassley's falsehoods," former Arizona U.S. Attorney Dennis Burke wrote in an email regarding the allegation that a weapon connected to the ATF operation was found at the murder scene of Border Patrol Agent Brian Terry. "It is one of the lowest acts I have ever seen in politics."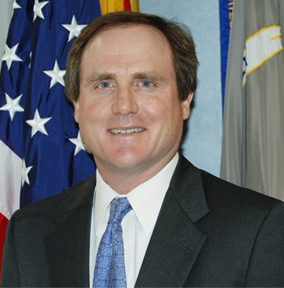 "What is so offensive about this whole project is that Grassley's staff, acting as willing stooges for the Gun Lobby, have attempted to distract from the incredible success in dismantling [Southwest border] guntrafficking operation (while also changing an acceptable culture of straw purchasing) by not uttering one word of rightful parse and thanks to ATF — but, instead, lobbing this reckless despicable accusation that ATF is complicit in the murder of a fellow federal law enforcement officer," Burke said in a Feb. 2, 2011 email sent to other Justice Department and ATF officials.
From an email obtained by Talking Point Memo's Ryan J. Reilly. More on TPM.
The release of 1364 pages of documents by the DOJ provides details of internal decisions regarding inaccurate information that denied that ATF sanctioned the sales of weapons bound for Mexico by straw buyers.
Peter Yost of the Associated Press provides this detail:
"The emails sent to Capitol Hill on Friday showed that Burke supplied additional incorrect information to a Justice Department criminal division attorney. For example, Burke said that the guns found at the Terry murder scene were purchased at a Phoenix gun shop before Operation Fast and Furious began. In fact, the operation was under way at the time and the guns found at the Terry murder scene were part of the probe. Breuer was one of the recipients of that information. In written comments this week to Grassley, Breuer said that he was on a three-day official trip to Mexico and was aware of, but not involved in, drafting the Justice Department response. Breuer says he cannot say for sure whether he saw a draft of the letter before it was sent.
Where Burke got the inaccurate information is now part of an inquiry conducted by the inspector general's office at the Justice Department.
Burke's information was followed by a three-day struggle in which officials in the office of the deputy attorney general, the criminal division and the ATF came up with what turned out to be an inaccurate response to Grassley's assertions.
It is unusual for the Justice Department to provide such detail of its internal deliberations as it did on Friday with Congress."
The lazy way to make medical marijuana a lethal drug is to allow tons of weapons to fuel the drug war in Mexico.
The better way to make medical marijuana a compassionate tool to ease suffering is to reschedule cannabis to Schedule II or Schedule III, and let doctors and physicians assistants prescribe marijuana that is distributed through ordinary pharmacies.