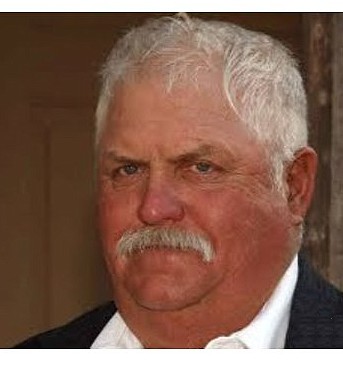 The suspect wanted for killing Cochise County rancher Robert Krentz Killer was murdered a month ago in Agua Prieta…
KVOA in Tucson reports that:
News 4 obtained a 36 page report from the Cochise County Sheriff's Office revealing new information on the ongoing investigation of Robert Krentz's murder.
Recently on February 22, 2011, Cochise County Sheriff's department received a call from an unknown source who requested to meet investigators at the U.S. Port of Entry in Douglas, Arizona informing officials they "investigated a homicide in Agua Prieta, Sonora, Mexico on February 12, 2011, and believed the deceased, who was later identified as an investigative lead in the Krentz homicide investigation."
In the report, Cochise County officials asked the source if the body was in the Sonora, Mexico Medical Examiner's office. The source stated they weren't sure but would inform officials with any information.
On February 23rd, officials received another call from the same source stating the body had been buried two days after his murder, and would conduct a search in the Sonora State Police's database for any information.
Cochise County Sheriff Larry Dever would not comment on this development.
Also there were new details about Robert Krent'z dog Blue, who was with Krentz at the time of his murder.
The report says, "On April 6, 2010, Dr. Reggiardo of the U of A Veterinary Diagnostic lab contacted me, and advised of what they had accomplished thus far with the necropsy on Blue. Dr. Reggiardo further advised he could keep blue frozen until we decide if we need the jaw, or impressions of his teeth."
But in the same report the Cochise County Sheriff's office states; "On April 7, 2010 arrangements were made to have Blue released to Dr. Ames for cremation, and return to the Krentz family. I subsequently contacted Frank Krentz, Robert Krentz's son, and let him know Blue was scheduled to be released to Dr. Ames on April 8, 2010."
We have previously reported Blue had tried protecting Krentz.
In additional reports the Cochise County Sheriff's office states, "It was strongly believed, the person, who committed this burglary, was also the same person who committed the vehicle burglary, and killed Robert Krentz."
Sheriff Dever released the following statement to News-4. "Rob Krentz was killed by a bad person with a bad agenda and our porous borders continue to contribute to the potential for another event. We do believe, as stated before, that the shooter was involved in drug/human smuggling in Cochise County. Mexican Officials have been extremely helpful and their efforts deeply appreciated. This investigation, on both sides of the border, has lots of momentum."
Officials are still offering a $45,000 dollar reward for any information on this murder case.