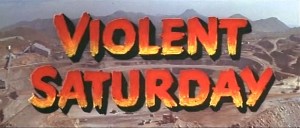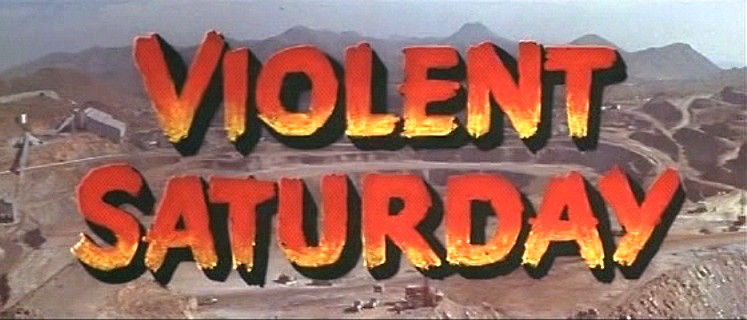 Bisbee is a unique movie location that has modern logistical problems that discourage most productions from considering Bisbee for motion pictures. Its hard to move large trucks, and parking is at a premium. There are not enough hotel rooms readily available for large crews, and its difficult to close off the best locations and streets.
Lately, Bisbee has had two low budget productions that were filmed mostly in Lowell. Groom Lake is a science fiction flick, produced and directed by William Shatner that went straight to DVD hell.
Later, Stephen King chose Bisbee for an ABC movie of the week, based on one of his many horror stories. It was called Desperation. There have been other better films, including Cannonball 2, Roswell, Jesse, and Young Guns II.
Ruby Jean and Joe (1996) (TV), was also filmed in Bisbee.
The most iconic of films shot in Bisbee is Violent Saturday, starring Victor Mature.  Lee Marvin is a menacing thug, while Ernest Borgnine plays a pacified Amish farmer. Having Bisbee fill in for a Pennsylvanian town sort of works, but the train scenes are definitely filmed around Douglas, Arizona.
Turner Classic Movies has a clip of the opening credits.
Here is a slide show of the Bisbee scenes. Most could be shot today, while some of Lowell and the Lavender Pit  is now copper and precious metals. The Number 7 tailings dump is seen from the hillside above Campbell Avenue in Warren.