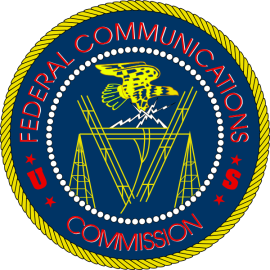 The Federal Communications Commission has announced the Connect America Fund for rural Internet broadband from the use of a fee formerly used to fund telephone services for rural communities.
From Amy Schatz of the Wall Street Journal:
In a unanimous vote, the Federal Communications Commission's commissioners approved a remake of the federal Universal Service Fund, which subsidizes phone service in rural America and to low-income Americans. The agency will shift the fund's $8 billion from funding phone service to high-speed broadband service over the next few years.
As part of the effort, the agency also approved changes in a system of fees telecommunications companies pay each other for carrying or delivering phone calls. Those changes will raise some consumers' local phone bills through a new fee the agency approved Thursday. The agency didn't immediately offer details on the size of the new fee.
Regulators have tried for years to change the subsidy program, which ballooned to $8 billion last year from $4.6 billion in 2001. Those efforts failed after telecommunications companies successfully killed changes that would reduce their annual subsidies. Consumers pay for the fund through a monthly charge on their phone bills.
FCC Chairman Julius Genachowski made an overhaul of the fund a priority because of concerns that more than 18 million American households in rural areas have no access to high-speed Internet service and aren't likely to get it soon because it costs too much to build the service out to their homes.
Deadline Hollywood's  David Lieberman writes that the Connect America Fund, "will be used to build wired and — for the first time –wireless broadband in sparcely populated or poor communities that cable and phone companies haven't wanted to serve. The new fund will have a budget cap of $4.5B a year. The FCC estimates the Fund will boost economic growth by $50B over the next six years while creating about 500,000 jobs and bringing high-speed Internet to more than 7M people.
The National Cable and Telecommunications Association says that it's "disappointed" that the FCC will provide "incumbent telephone companies an unwarranted advantage for broadband support," but adds that it will "work closely" with regulators to expand broadband coverage…"
Cochise County has areas that will need better wireless services for both public safety and quality of living. This funding is overdue, as America now lags most industrialized nations in broadband availability.