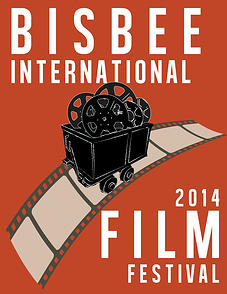 The first Bisbee International Film Festival is online and almost ready to welcome submissions. Bisbee Mayor Adriana Badal has appointed Allison Otto as Project Manager to run the festival, while Mayor Badal will also be the Managing Director.
According to the BIFF website:
The mission of the Bisbee International Film Festival (BIFF) is to honor and encourage an appreciation of the people, culture and environment of the U.S./Mexico border region through a celebration of film and visual arts. Bisbee's history, economy and culture are inextricably tied to communities in Mexico, and BIFF calls filmmakers and film lovers from both sides of the border to celebrate common cause. BIFF has established an exchange program with FICAM "Festival Internacional de Cine Alamos Mágico" to promote our festival in Mexico, to invite Mexican filmmakers to participate in BIFF, and to screen each other's winning films. For more information about FICAM go to their Facebook page.
Nestled in the Mule Mountains of Southern Arizona, Bisbee is located 10 minutes from the Mexican border and 90 miles southeast of Tucson. From its early days as a thriving copper town, Bisbee has always attracted creative individuals, visionaries, and adventurers. The town's spirit is reflected today in the many colorful homes and old stairways perched in the canyons, in the brightly painted murals and sculptures created by local artists, and in the feeling of inclusiveness and acceptance that pervades the town.
 BIFF is a project of the City of Bisbee Arts Commission, We will begin accepting film submissions on April 4, 2014. The first annual Bisbee International Film Festival will be held November 6 – 9, 2014 in historic downtown Bisbee, Arizona.