Mexican troops captured the suspected killers of Border Patrol Agent Nicholas Ivie, within hours of the fatal shooting, according to Mexican law enforcement officials and the Reuters News Agency.
The two suspects were captured in Agua Prieta, in an operation conducted by the Mexican Army. Rumors surrounding this arrest, indicate that high level communications between Mexico and United States may involve talks about both this killing and the many deaths of Mexican nationals by Border Patrol agents along the border.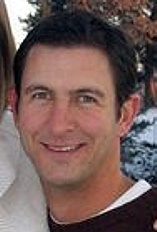 Any extradition must be approved by the highest levels of the Mexican government, and this request may be linked to the ongoing deaths along the border, at the hands of  US law enforcement officers.
Both the Mexican and United States officials have refused to offer any information regarding these suspects, neither confirming nor denying this arrest, or the process of extradition available to bring these suspected killers to justice.
Jonathan Shacat reported that  Brenda Lee Nath, acting public information officer with the Federal Bureau of Investigation,  said, "We are unable to confirm the rumors about the arrests in Mexico and we have no comment."